home latest news
25th anniversary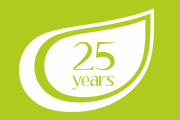 In 2016 we are celebrating the 25th anniversary of the foundation of our journal. Many thanks to all the Editors, Referees, Authors, Readers and Partners for supporting us through all those years!
Our Impact Factor
Our most recent Impact Factor (for 2015), published in Thomson Reuters' 2015 Journal Citation Reports/Science Edition, amounts to 1.037, while our new 5-Year IF is 1.151. We appreciate all contributions and hope for continuous interest in our journal.
14 June 2016
Latest issue
The latest issue of AMCS, 2016, Vol. 26, No. 2, is a regular one and covers 18 papers. Many thanks to the Authors for their cooperation with us on this issue!
22 June 2016
Forthcoming issue
The next issue, 2016, Vol. 26, No. 3, will be a regular one, to be published at the end of September 2016.
22 June 2016
Polish ministerial point
According to the announcement of 23 December 2015, papers published in AMCS receive 25 points in the evaluation procedure of the Polish Ministry of Science and Higher Education (Part A of the list). Details.
04 January 2016
2016 Subscription
We encourage everyone to subscribe to the print version of our journal for timely and steady supply of our publications. To enter your subscription, please visit the Subscription section.
Author resources updated
Please note that our LaTeX class and instructions for authors have been modified to add new functionalities and useful guidelines. Make sure you download the currently biding versions from the Guide section.
19 December 2014
Recommended reading
We would like to draw our Readers' attention to the following recent articles:
A belief revision approach for argumentation-based negotiation agents by Pablo Pilotti, Ana Casali, Carlos Chesñevar, which presents a negotiating agent model based on argumentation that is used by the agents to reason on how to exchange resources and knowledge in order to achieve their goals, and was published within a special section on Agents in Intelligent Computing and Simulation Systems (2015, Vol. 25, No. 3)
On truncations for weakly ergodic inhomogeneous birth and death processes by Alexander Zeifman, Yacov Satin, Victor Korolev, Sergey Shorgin, who consider special transformations of the reduced intensity matrix of the process and obtain uniform (in time) error bounds of truncations, published within a special section on Modelling and Simulation of High Performance Information Systems (2014, Vol. 24, No. 3)
A fuzzy approach to option pricing in a Levy process setting by Piotr Nowak, Maciej Romaniuk, who propose a pricing method based on stochastic analysis and the theory of fuzzy sets (2013, Vol. 23, No. 3).
Electronic newsletter
To receive our quarterly electronic newsletter, please apply to the Editorial Office.